One.Surgery Flipstarter Pitch
80% of the world's population lack access to safe, affordable surgery. Thankfully, there is now a diverse, rapidly growing international movement, termed "global surgery" to help address this concern, spanning from the United Nations and the World Health Organisation all the way down to the grass root levels in many low and middle income countries.
Understandably, the provision of affordable surgery to the neglected billions of people across the planet is a complex and challenging issue. Amongst other complexities, there are a number of long established institutional, financial and cultural barriers that are hindering progression. One critical barrier in particular is the ability to create scientific research from within a low and middle income country, and disseminate high quality, peer reviewed knowledge freely and openly between communities and populations across the world facing similar surgical pathology.
And comparable to how cryptocurrency has torn down financial dogma, there exists a major stranglehold within the research and scientific industry that needs questioning.
Imagine you are a clinician in a low or middle income country and you are treating challenging cases on a daily basis with extremely limited resources. If you performed research on any condition or disease you are investigating, and attempt to publish your work in a reputable journal (almost all established in high income countries), you would likely have to pay $2500 to the journal to get this published and retain ownership of your work. If you did not pay this open access fee, you would need to sign over your copyright to the journal, who then subsequently charge end users an average of $40 to access your work.
Consider the average income of someone in Malawi (for example) is $100-200/ year, you can quickly imagine the absolute shackles of developing and promoting clinical research in low and middle income countries for any local researcher - once more being held hostage to a foreign industry not built for purpose. And even if the funds were available to you, transferring fiat currency from a low income country to a higher income country, to pay for the privilege of publishing or accessing science, comes with its own financial barriers (owning a credit card or PayPal account, transaction fees, banking fees, currency exchange etc).
However, we believe a shackle-breaking solution is not only urgently required but imminently possible. One.Surgery proposes to build a high quality journal with bare minimum overhead running costs, therefore ensuring that the price of publishing or accessing research in low and middle income countries is dramatically reduced. This would allow our journal model to be replicated by other newer journals wishing to provide a similar service.
Furthermore, we hope to develop an ability for our low cost journal model to receive Bitcoin Cash payments and build a sustainable scientific ecosystem. Imagine now if we reduced the running cost of a journal so much that the price to publish or purchase articles were 1-2% of the current industry rates – and imagine that these payments could be integrated with BCH – eliminating financial transaction costs also.
Consider now, if we succeed, that a researcher in Malawi can submit research to a high quality, local journal, paying vastly reduced publishing costs to make it open access. Furthermore, even if the article was not open access, a researcher in Zimbabwe could pay a much more affordable amount for this article with BCH, rather than the extortionate fees currently being charged by the current industry.
It is our vision that we can liberate the restraints of a multi-billion dollar scientific industry – and if we can, we need a borderless, instant, minimal cost payment system that works for us… do you know of any?
*Recent study carried out by One.Surgery; awaiting publication; but further reading on the costs of the industry here
One.Surgery is an online platform designed to support the global surgery movement by empowering the most important stakeholders in global surgery - the patients and those that dutifully care for them, day in, day out in challenging settings.
ONE.SURGERY aims to unite this dynamic and diverse worldwide community, whilst simultaneously breaking down the traditional institutional barriers (and their associated financial restrictions) that often limit the spread of surgical knowledge and skills between communities.
By creating novel, free to access web based tools that empower local clinicians, we hope to liberate surgical education and scientific research in a peer to peer philosophy, whilst fostering a joyous connection between people across the globe.
The poem below (on YouTube) helps describe ONE.SURGERY's philosophy in relation to global surgery.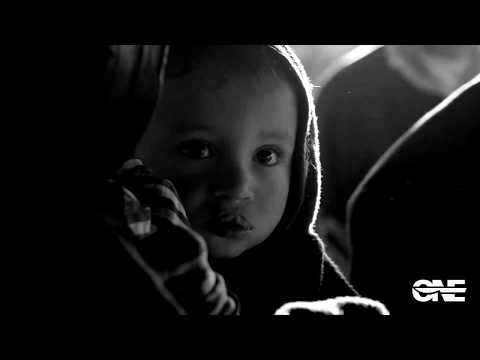 "Our world is changing, connected, no longer random. By listening to each other, we can operate and plan. It is love that guides the surgeon's hand. - We Are One Surgery - Emmanuel Ahiatrogah & Saqib Noor"
The entire ONE.SURGERY project has thus far been sustained on a remarkable budget of less than $80/month for the past 24 months, demonstrating an incredible ability to innovate with minimal resources.
The ONE.SURGERY project was originally created in March 2018 by Dr. Saqib Noor, a British orthopaedic surgeon. After various experiences in low resource settings over the past ten years and publishing his personal diaries describing the lack of surgical healthcare worldwide, Saqib began this project to create a unifying platform to support the global surgery movement.
ONE.SURGERY is now run by a growing international team passionate about global surgery from all around the world. Meet our team here!
Saqib has a verifiable history demonstrating a lifetime's dedication to global surgery as well as evidence of innovation using tech solutions to solve global healthcare related issues.
His book, Surgery on the Shoulders of Giants, details 10 years of travel as a surgeon in low and middle income countries, including being present in the aftermath of the Haiti earthquake and Pakistan floods in 2010.
Furthermore, he has written extensively in the field of surgery and global health, with over 30 peer review scientific articles published.
Lastly, he has already developed innovative web projects to solve problems within healthcare, creating a low cost patient management system in Cambodia and creating a novel teaching platform for orthopaedic cases in Canada. These projects have been hugely successful and were created just prior to launching One.Surgery.
We aim to flipstart this project in two phases. Phase 1 being the creation of a beautiful, powerful, but low cost scientific journal:
Phase One (this Flipstarter): One.Surgery aims to create a truly open access, digital, scientific journal focussed on surgical healthcare in low and middle income countries. This journal would have no associated or hidden costs for authors to publish, and no cost for readers to access the science. This journal will be peer reviewed and supported by a worldclass advisory board to maintain journal integrity and reputation within our own community (One.Surgery has been fostering links and developing relationships with trusted clinicians and like minded healthcare organisations since 2018).
Furthermore, it will be beautifully designed and automated as much as possible, therefore created to keep running costs and overheads to an absolute minimum. With your Bitcoin Cash startup funds, we believe this will be the first scientific journal purely funded by crytpcurrency and the first step to decolonizing a very centralised, powerful industry. We believe just phase one of this collaboration with the BCH community, in it's own right, will greatly add value to the Bitcoin Cash movement with significant marketing and branding value of BCH within the scientific community.
Phase Two (future Flipstarter): Once One.Surgery can prove the concept of a low cost journal (in its own surgical field), we hope to then distribute this model, allowing other medical fields and scentific communities (particularly in low and middle income countries), to develop their own low cost journals. Before distribution, we would aim to work closely with Bitcoin Cash developers to integrate a BCH payment system within our journal template, so that future journals can also accept BCH payments from either authors or readers (or both). This will allow journals to develop their funding stream through the use of instant, borderless, micropayments powered by BCH. After phase 1, we would hope to have developed a trusted relationship with the BCH community, as phase 2 of this project will need close collaboration with BCH developers to create payment systems for our journals.
Bottom line: Ultimately, we envision research being created in one country, published in a beautiful low cost journal, and being accessed from another country using BCH payments to power the journal.
If phase 1 of this project is funded, we would aim to launch our first journal, "The Journal of One.Surgery" by mid-2021, with a full editorial board in place and infractructure to start accepting submissions from authors, in particular targetting authors in LMICs. Naturally, any new journal within this industry requires time to establish itself and its reputation, and gain trust from the community. Similar to the abuse of cryptocurrency, the publishing industry is rife with predatory journals and scams. We will need to carefully maintain our reputation and inspire authors from low and middle income countries to submit their work with us. We believe with our hard work of the last (almost) 3 years and demonstrating incredible results on a tiny budget, we have earned this trust and have the confidence to try a novel approach to a major industry problem.
If we can demonstrate a low cost journal that is attracting interest from the global health community, phase 2 of this project will be to develop the technology and infrastructure to replicate the model worldwide, with additional integrated BCH payment infrastructure. We would aim to do this towards the end of 2021 and create a second flipstarter for this project at this time. The risks here would be ensuring we attract others in the global health industry to follow our model, and ensure we have fully functioning tech (and user friendly integration with BCH) to expand our model across the global health landscape.
ONE.SURGERY is a non-profit organisation and a registered community interest company in the UK (Company number: 12488453). It is built by a team of healthcare professionals who passionately believe in holding ourselves accountable to the highest ethical standard, both in patient care as well as our project management. We are 100% transparent and have a dedicated page on our website to bitcoin cash. Here we publish details of our bitcoin cash wallet, and if this flipstarter is successful, every transaction that traces to this wallet will be published on our website with full curation as to what every transaction represents. Failure to maintain this ledger will be a damning blow to the reputation we have built in the global surgery community over the past few years and the trusted partnership we hope to foster with the BCH community.
| BCH | Est. $ value | Service |
| --- | --- | --- |
| 24 | $7200 | Development of the One.Surgery Journal - User friendly, admin backend management, well designed frontend user systems - manuscript submission service, online peer review facility with author mentorship, feedback and manuscript revisions, plus automated PDF creations of approved articles |
| 11 | $3300 | 1 year maintenance of the One Surgery Research Index - an archiving and distribution service of all open access research related to global surgery (because publishing research is pointless unless it is delivered to those that need to read it the most!) |
| 4 | $1200 | Commence consultation and work with BCH developer to plan for BCH integration and costing for phase 2 |
| 4 | $1200 | 1 year registration and API integration with international recognised referencing agency, for example CrossRef – critical to disseminate our journal's publications into existing scientific databases |
*Based on 1BCH=$300
Those of us living in well resourced countries have either had an operation or know someone dear to us that has undergone a major surgical procedure.
However, up to 80% of the world's population do not have this privilege, with 4.5 billion people in the world lacking access to the safe, affordable surgery that we all too often take for granted.
Surgical healthcare has been neglected in vast parts of the world, resulting in a lack of dedicated infrastructure, insufficient human resources, vulnerable supply chains and limited funding to provide sustainable services for desperate populations.
Global surgery is a diverse international movement that recognises this heartbreaking disparity and is striving to equalise access to surgical care across the world. Providing safe surgery is a complex challenge needing a multifaceted approach, requiring a collaborative approach with many stakeholders all over the world in the realms of clinical care, surgical education, scientific advancement and patient advocacy.
Is the situation really that bad?
Unfortunately, it really is. Without access to timely surgery, many people lose their lives each year. In 2010, an estimated 16·9 million lives (32·9% of all deaths worldwide) were lost from conditions needing surgical care. This figure well surpasses the combined number of deaths from HIV/AIDS (1·46 million), tuberculosis (1·20 million), and malaria (1·17 million).
There are countless studies, reports and of course upsetting graphic images detailing the consequences of neglected surgical disease in austere settings, from severe deformities to enormous tumours. For example, a study in 2013 highlights the extremely poor outcome of patients with bone tumours in Cambodia, in comparison to modern medical standards. There are hundreds of similar articles describing a vast array of neglected pathology that exist in the world today.
Asides from the paucity of surgical infrastructure and equipment, healthcare professionals and organisations in low resource settings also face a number of institutional barriers that prevent workforce development such as acquiring necessary surgical skills, and the prohibitive costs of publishing medical research.
Cryptocurrency has changed the world. By decentralising currency and creating secure, peer to peer and borderless digital payments, cryptocurrency has liberated dependence on traditional financial infrastructures.
Although on the surface, it would seem healthcare, and in particular global health does not align directly with the ambition of cryptocurrency, we believe there is an incredibly deep philosophical alignment.
ONE.SURGERY recognises the true potential of cryptocurrency in a borderless, decentralised society. Within healthcare, and the scientific community, there too exists traditional and economic barriers that often unknowingly, are holding back progression. The commentary below highlights some philosophical comparisons between the crypto and global surgery movements.
Innovation: Cryptocurrency continues to evolve with innovative, disruptive technology. Global surgery is also bringing innovative technology to surgical care worldwide, including advances in treatment and research collaboration. By creating systems and networks that allow the open access, peer to peer sharing of data and knowledge, ONE.SURGERY hopes to minimise reliance on costly traditional barriers to education and research.
Universal currency, universal healthcare: The de-centralised cryptocurrency is obtainable by anyone in the world, with no registrations or traditional banking bureaucracy. Similarly, every person in the world should have access to universal, safe surgery without exception.
Borderless: Cryptocurrency disregards political boundaries. Similarly, global surgery aims to overcome country boundaries, uniting the passion for surgical care beyond boundaries, sharing clinical skills, knowledge, research and love.
Community powered: Cryptocurrency is powered by a passionate community developing and spreading the technology worldwide. Global surgery is also powered by a passionate, dedicated community spreading its love.
Transparent: Transactions in cryptocurrency are transparent and open for investigation. Surgery, in all its form, should also offer transparency between the care received and the outcomes achieved, for every patient.
ONE.SURGERY has a number of projects that aims to power the global surgery community at a grassroots level by creating free, open access resources and services in low and middle income countries. We have four domains that our projects target: research, education, advocacy and direct clinical care.
Research
As described in this flipstarter, there are a number of barriers to producing and disseminating relevant research to the frontline of global surgical practice. For example, the average cost to publish a single open access scientific article in a reputable journal averages well above $2500. We believe for the cost of just two articles per year, ONE.SURGERY can create a high quality, open access scientific platform that publishes peer reviewed, high standard publications, freely available to all surgeons and related healthcare professionals throughout the world. Furthermore, we aim to develop a far reaching network that distributes new research to the surgical front line.
To this end, ONE.SURGERY has created already created a global surgery research index, searching, archiving and distributing all open access surgical research to the community in a beautiful monthly PDF format.
Education
The provision of safe surgical care requires the training of a skilled workforce. However, the traditional model of top down teaching has many financial and cultural barriers, where qualified and experienced healthcare professionals within their own setting lack the opportunity to disseminate their knowledge. ONE.SURGERY aims to develop educational tools that allow for more effective peer 2 peer teaching by developing a free open access platform.
ONE.SURGERY is currently developing an academy with free webinar and course-building facilities that promotes local teaching. For example, a teacher in Zambia will be able to produce and record high quality surgical lectures for local students, or a lecturer in Peru can produce an entire course that is available in the local language. This educational platform will be free and open access for any educational content creation.
Furthermore, ONE.SURGERY has already created a free world class online surgical logbook, a key component of surgical education, allowing training surgeons and anaesthetists to log all their cases in a high quality, feature rich web application. This logbook is now being used all around the world.
Research
Without a voice, it is difficult to be heard. ONE.SURGERY has created a number of advocacy tools that help to provide a platform for everyone to use equally. ONE.SURGERY produces a quarterly online magazine, The Voices of Surgery, with authors from all over the world. Furthermore, we have a blogging platform, that encourages authors to write on healthcare and global surgery topics, with BCH payments for every approved post.
Lastly, ONE.SURGERY has launched a podcast hosting service, allowing anybody to freely create and host podcasts on global surgery themes, in any language.
Clinical care and outcomes
Currently, ONE.SURGERY does not have any active clinical projects. However, with gradual development of a robust global network, and further collaboration with the cryptocurrency community, there are huge possibilities to develop a healthcare economy within the blockchain, ranging from crypto payment options for patient care, to collaboration with the medical industry for the development and acquisition of surgical equipment.
ONE.SURGERY is hoping to currently develop the overall progression of sustainable surgical services and infrastructure, ensuring systems and facilities are improving worldwide to provide safe care, rather than focus on patients on a case by case basis. However, with further collaboration with the crypto community, patient specific care and hospital payment agreements could be developed to help develop an even more robust BCH integration with the healthcare economy.
There are crowdfunding opportunities for specific surgical cases - established with other organisations, such as Watsi, which do accept non specific cryptocurrency donations.
By donating to this flipstarter, you will be empowering a movement that is dedicated to improve surgical care for the poorest people in the world. We would also like to offer the following incentives to donors:
| Donation | Perk |
| --- | --- |
| Any amount | Tweet shout-out from our official One.Surgery Twitter account |
| 0.2 BCH and above | As above plus donor details published in our next issue of Voices of One Surgery |
| 2.0 BCH and above | As above plus choice of either a One.Surgery BCH mug or One.Surgery T-Shirt (delivery included) |
| 3.5 BCH and above | As above plus One.Surgery BCH mug and One.Surgery BCH T-Shirt (delivery included) |
| 10 BCH and above | As above plus official partnership with One.Surgery, logo on our main website, blog and full page advert in Voices of One Surgery |
ONE.SURGERY truly feels aligned with the Bitcoin Cash philosophy and are passionate about integrating the technology within our industry.
We are sure with the right investment and partnerships, we can exponentially increase Bitcoin Cash's exposure to the global health community, a proportion of society that remains largely naive to cryptocurrency technology. ONE.SURGERY has already distributed BCH, via its blog to healthcare professionals in Tunisia, India and Nigeria, who previously were not aware of bitcoin cash. Furthermore, these users have gone on since to spend BCH online.
ONE.SURGERY would aim to promote the values of BCH through its media outlets - including full page adverts in our magazine, official sponsorship of our blog and podcast network. By engaging in dialogue with the global surgery community about the use of BCH, we are very confident there will be an increase in new BCH users within the healthcare industry, hopefully seeding a future for new crytptocurrency related health projects.
You can certainly read more about global surgery and the One.Surgery project by downloading our free publication Voices of One Surgery
You are welcome to contact Saqib Noor, the founder of ONE.SURGERY via email for any questions or ideas you may have, saqib@one.surgery.
You can find us on:
Twitter: https://twitter.com/onedotsurgery
Facebook: https://www.facebook.com/onedotsurgery
Instagram: https://www.instagram.com/onedotsurgery/
LinkedIn: https://www.linkedin.com/company/one-surgery
YouTube: https://www.youtube.com/channel/UCTmK4XuAvaHkNpdKm1xTkqw
Our Bitcoin Cash (BCH) balance
One.Surgery is supported by Bitcoin Cash. Our balance can be reviewed at any time, transparently, by simply viewing it on the blockchain.
Bitcoin Cash (BCH) love
One.Surgery believes in sustaining ourselves in order to succeed. We are seeking mutually beneficial partnerships for sustainable and long term development with those sharing the same vision as us. To further support our crypto model, one can purchase merchandise in our shop using cryptocurrency, or leave a tip on our community blog to allow us to continue rewarding bloggers. However, if you really do want to donate BCH to our overall One.Surgery project and push us towards further success, we simply won't say no! For collaborative enquiries, please contact us at admin@one.surgery. Thank you! Here's our BCH wallet address:
qzquhh3avrqt6cgtk8dnsegz03sj7npwdyg2xvgdtp